Nitrous Oxide
, or better known as laughing gas, is a mild form of conscious sedation for patients who may be overly nervous or anxious about their office visits. Nitrous Oxide can be safely used for both adults and children and can be very useful. It helps to ease the patient's fears and allows them to relax during their visit and is very safe to use.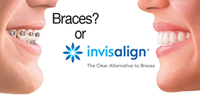 Invisalign
is a great way to do orthodontics. For most cases, we are able to reposition your teeth your teeth without uncomfortable metal braces. Invisalign works great to align your teeth and makes your smile look more attractive and feel more comfortable. Straighter teeth are much easier to keep clean and healthy. We also use Itero scans to get the best results possible to help you look and feel your best.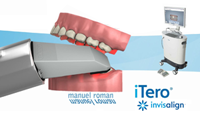 Itero
is a great advancement in dentistry. This computer unit allows us to take precise pictures of your teeth instead of using uncomfortable old fashioned impressions. Using CAD-CAM technology, we are able to make better fitting crowns and bridges and that is so much better for our patients. Itero scans have also made Invisalign treatment much more accurate and predictable too.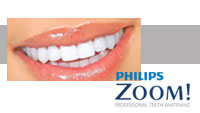 Zoom Whitening
our office uses Phillips Zoom In Office Whitening System, clinically proven to whiten up to 8 shades in one visit (Approx 90 minutes)